Sponsors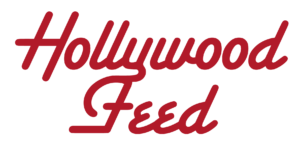 Official Pet Food of the Cleveland Oktoberfest Wiener Dog Races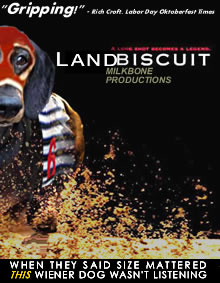 Sat, Sept 2 – Mon, Sept 4 & Sat, Sept 9, 2023
(see times below)
Registration Form & Flyer:
Click here
Contact Info:
Please direct questions about the Cleveland Oktoberfest Wiener Dog Races to
Jennifer Paul
by email at
UFGatorJenn@aol.com
.
Event Info:
"Now here's the tricky part, you've gotta ease up on Landbiscuit — let him see Frank coming up out of the corner of his eye… then he'll switch into a whole new gear" — from really slow, to not quite as slow as that.
Okay, so dachshunds aren't born to run, but they are cute, and they really try–well, most of them do.
If your wiener dog feels the need for speed, comes from an impressive blood line, or just dresses well enough to come in last and still merit a photo finish, feel free to enter them in the The Cleveland Oktoberfest Wiener Dog Races (a.k.a. Wiener Dog 50). The cost for entering your dachshund in the races will be $8.00 (proceeds to benefit Coast to Coast Dachshund Rescue). We help contestants offset this cost by offering ONE FREE ADMISSION to anyone who comes to the gate with a wiener dog.
The event will include heats for adult wiener dogs (1-8 years old) as well as for puppies (8 weeks to 1 year) and seniors (8 years and older). The adults run 40 feet, while puppies and seniors run 25 feet (though a few just run back to their owners). Four dogs will race in each heat. Check with your bookie for the Vegas line, but keep in mind that this is one of the few events where an animal can win by a tail or a nose. Note to owners: the ASPCA recommends that you not shave your wiener dogs, as wind resistance is rarely the deciding factor. Not sure if your dog's a doxie, and don't want to pay for expensive DNA lab work? Grab a measuring tape and see if your pup passes the H.L. Mencken test: "A dachshund is a half-dog high and a dog-and-a-half long."
There will also be judge-awarded trophies for: "Best Dressed Wiener" and "Overall Champion"
RACE SCHEDULE
Races will be held Sat, Sept 2nd – Mon, Sept 4th, and Sat, Sept 9th, 2023. The race schedule for each day will be as follows:
QUALIFIERS:
Puppies 1:00PM
Seniors: 2:00PM
Adults: 4:00PM

DAILY CHAMPIONS RACE: 5:00PM
COSTUME CONTEST: 3:00PM